"....
theoretical physics is actually philosophy.
"
- Max Born

ABOUT THIS SITE

This site is intended to provide
FREE
physics help to high school students throughout the globe. The material provided on this site is so general that it should apply to all students irrespective of their location, college or board. You can read
articles
, participate in
forums
, or
ask questions
by contacting me directly and all this is
FREE
.
Paid
online tutoring
is also available. You can submit a request to take a
free 1 hr demo session
.
Never in the history of Physics have so great minds met at one place. These physicists met in Brussels in 1927 to discuss the authenticity and understandability of
Quantum Mechanics
, a bizarre branch of Physics that created a lot of confusion in the understanding of the physical world. Ironically Einstein - the greatest amongst the above - lost the argument!
The names are from left to right.
Last Row
: Auguste Piccard, Émile Henriot, Paul Ehrenfest, Édouard Herzen, Théophile de Donder, Erwin Schrödinger, Jules-Émile Verschaffelt, Wolfgang Pauli, Werner Heisenberg, Ralph Howard Fowler, Léon Brillouin
Middle Row
: Peter Debye, Martin Knudsen, William Lawrence Bragg, Hendrik Anthony Kramers, Paul Dirac, Arthur Compton, Louis de Broglie, Max Born, Niels Bohr
Front Row:

Irving Langmuir
,
Max Planck
,
Marie Curie
,
Hendrik Lorentz
,
Albert Einstein
,
Paul Langevin
, Charles Eugène Guye, Charles Thomson Rees Wilson, Owen Willans Richardson
Powered by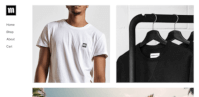 Create your own unique website with customizable templates.